Savvy about Sauvignon?
Sauvignon Blanc is a white grape variety that is now grown all over the world for the making of crisp and refreshing dry and sweet wines.
It originated in the Bordeaux region of France but because it grows so easily and generously in both warm and cool climates, it made its way around the globe and is now just as widespread in the New World – especially New Zealand and North America – as in the Old World.
But just because you take a French grape and transplant into the soils of a new country halfway around the world, doesn't mean you'll get the same wine. In fact, there are great differences in terms of style, aroma and palate. The flavors run the gamut – from herbaceous notes to peach, flowers and all the way to tropical fruits. But often, it doesn't lose its signature acidity (which holds up in warmer climates well) and vegetal notes, which just come out in different ways.
The Regions
France
French Sauvignon Blanc is often deeply connected to its terroir, leading to wines with different characteristics as you taste through the different regions. The soils of the Loire valley lead to floral, mineral wines (think flinty), while Bordeaux Sauvignon can easily feature more fruit and lower alcohol.
New Zealand
In New Zealand, it is the most widely planted variety, even though it was first planted only in the late 1970s. Marlborough is the leading producer with over 20,000 hectares under vine.  Sauvignon Blanc accounts for more than 75% of New Zealand's wine production. New Zealand leads the New World in regards to Sauvignon Blanc grape growing, with Marlborough being the most well-known subregion. Sauvignon Blancs from New Zealand tend to be pungent with zesty green pepper and gooseberry flavors.
Chile
In Chile, the cool-climate coastal regions tend to produce the best Sauvignon Blanc vines. Massive day to nighttime temperature swings produce wines with bright acidity and intense aromatics. Sauvignon Blanc from this region tends to have fresh herbal notes that contrast nicely with bright citrus notes of lime and grapefruit
Northern Italy
The key to Friuli, Italy's Sauvignon Blancs is their consistent quality. Weather variations in this region can strongly impact the profile of the grape. Sauvignon Blanc from Northern Italy tends to inherit the herbal notes of a cool climate and the rich stone-fruit notes of a warmer climate.   To see for yourself, try Bortoluzzi Sauvignon Venezia Giulia IGT.
The Trentino area, a multi-faceted mountainous area, is known for wines with a strong local identity. The valleys and often-steep slopes of the Dolomites (altitudes vary from 200 meters to 1,000 meters above sea level) are blanketed in vineyards, which extend over 10,033 hectares. The vineyards feature various micro-climates and soils, which can be anything from alluvial to volcanic, and even red. Right now, there are 125 hectares of Sauvignon Blanc under vine in the whole Trentino region, for 11 million quintals of grapes.
Food & Wine Pairings
Ideal pairings for this wine include goat cheese, delicate white fish, and shrimp. Chicken and pork can also be an excellent match if the dish calls for the use of fresh herbs. Grocery stores that sell beer and wine may want to consider placing case stacks near their seafood and produce departments.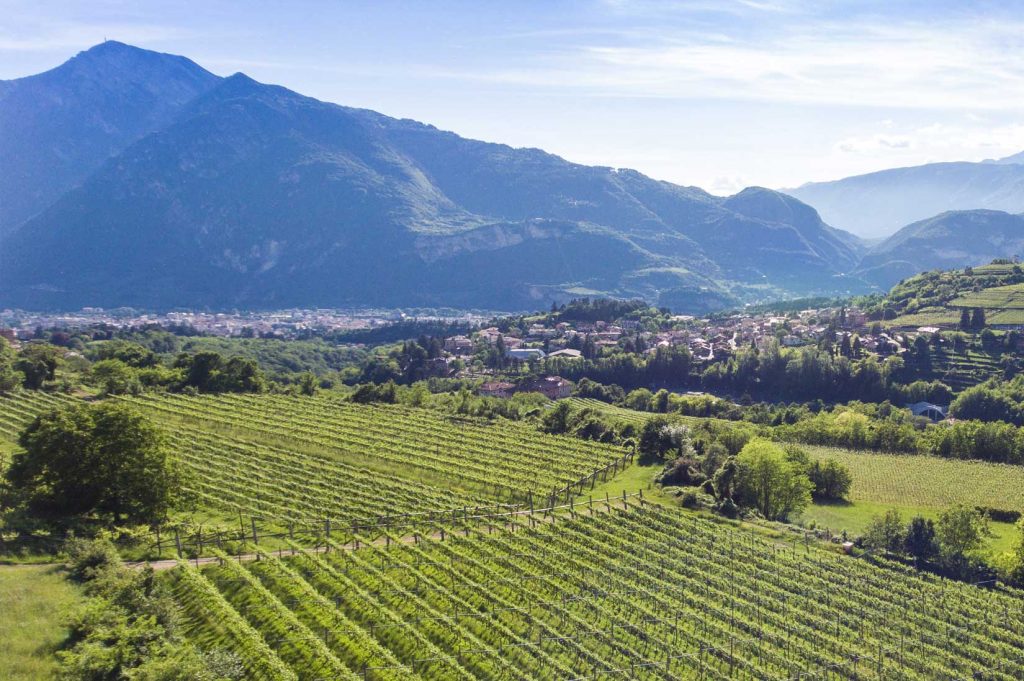 Comments are closed